Jury awards $38.5 million punitive damages in Kraft shooting deaths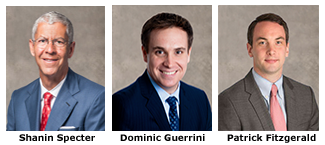 It took two juries and two separate trials but when the proceedings were over, the families of two women gunned down while working at Kraft Foods won a total $46.5 million from the security firm employed at the Northeast Philadelphia factory in 2010. Shanin Specter, Dominic Guerrini and Patrick Fitzgerald obtained the verdicts in Philadelphia Common Pleas court, first with an $8.02 million compensatory award and then, after the first jury deadlocked on punitive damages, a second award from a new jury of $38.5 million. The defendant in the case, U.S. Security Associates, Inc., of Georgia, was found negligent and to have acted recklessly in the deaths of Tanya Wilson, 47, and LaTonya Brown, 36. The two women were slain after a dispute in which a third employee, Yvonne Hiller, was suspended from her job and returned shortly afterward armed with a .357 magnum. The guards ran away and failed to notify Kraft employees that Hiller was back in the plant with a gun. (See news coverage of the case)
Stern, Crawford win $7.4M verdict for Darby man

Andy Stern and Elizabeth Crawford won a nearly $7.4 million verdict in Delaware County, Pa., for a 61-year-old man who suffered a debilitating stroke after his doctor failed to treat symptoms including high blood pressure. Finis Cuff, of Darby, suffered a massive ischemic stroke two days after an office visit with his doctor. Defendants in the case were Dr. Douglas L. Keagle, Mercy Health System of Southeastern Pennsylvania and Mercy Medical Associates in Darby. The stroke left Cuff without proper use of both legs and one arm. He is now wheelchair bound. The trial lasted seven days during which Stern noted that Cuff was rushed to a local hospital two days after his office visit suffering blocked cerebral arteries and a blood pressure of 280/150. (News coverage)

Delaware verdict won for patient left a paraplegic

Robert Leoni, Gilbert Shelsby and Gary Zakeosian won a $1.75 million verdict in Delaware for a 59-year-old woman who suffered paraplegia due to a late diagnosis of acute spinal cord compromise syndrome. The patient went to the Kent General Hospital emergency room after suffering several days of lower extremity weakness and other symptoms. She was admitted to the hospitalist service but became progressively weaker and needed catheterization for urinary retention. By her second day in the hospital, a nurse reported that the patient was unable to lift herself off her bed but a hospitalist did not come to see her and later ordered the wrong study and failed to recognize her spinal condition. A neurology consultant eventually saw her and made the correct diagnosis, but it was too late to prevent permanent injury.
Kline & Specter ahead of the pack with seven 2015 verdicts
With its latest verdicts, Kline & Specter has amassed seven multi-million dollar verdicts so far for 2015. That is the most of any law firm practicing in the same region – including Pennsylvania, South Jersey and Delaware – and, as best as can be determined, the most in the United States. Kline & Specter has been the leader in Pennsylvania and the region for many years, with The Legal Intelligencer concluding in a study that the firm had the most $10 million-plus verdicts and settlements over a 20-year period – in fact, as many as the next three firms combined. After that study was released in 2013, Kline & Specter continued its winning streak with the most $10 million-plus case resolutions in 2014 and, now, the most big verdicts of 2015 to date.
Kline elected to ALI

Tom Kline was elected to the American Law Institute, a prestigious group founded in 1923 and considered the leading independent organization working to clarify, modernize and improve the law in the United States. The ALI is made up of lawyers, judges and law professors "of the highest qualifications" who produce scholarly works that are used to clarify, modernize and improve the law. Its 4,000 members discuss, revise and draft model statutes, principles of law and Restatements of the Law which are influential in the courts and legislatures and are also used in education.

Stern honored as Product Liability Lawyer of the Year

Andy Stern was named Philadelphia Product Liability Lawyer of the Year by Best Lawyers. In making its 2015 selections, Best Lawyers also once again named Tom Kline, Shanin Specter, Stern, Lee Balefsky, Michelle Tiger and Charles L. Becker for inclusion in its latest "guide to legal excellence in the United States." Kline, Specter and Stern were chosen among the best attorneys for personal injury, medical malpractice and product liability while Specter, Balefsky and Tiger were selected for Mass Tort litigation. Becker was named among the best for appellate practice. (Read more)

Stern has litigated a number of product liability matters, including those involving auto crashworthiness and several cases related to his active aviation practice. One case involved a fatal plane crash in South Carolina in which defects were discovered with a turbo-prop engine. Stern has two pending cases alleging defects in a small plane and a helicopter that resulted in one death and severe injuries.
Specter recipient of Penn Charter award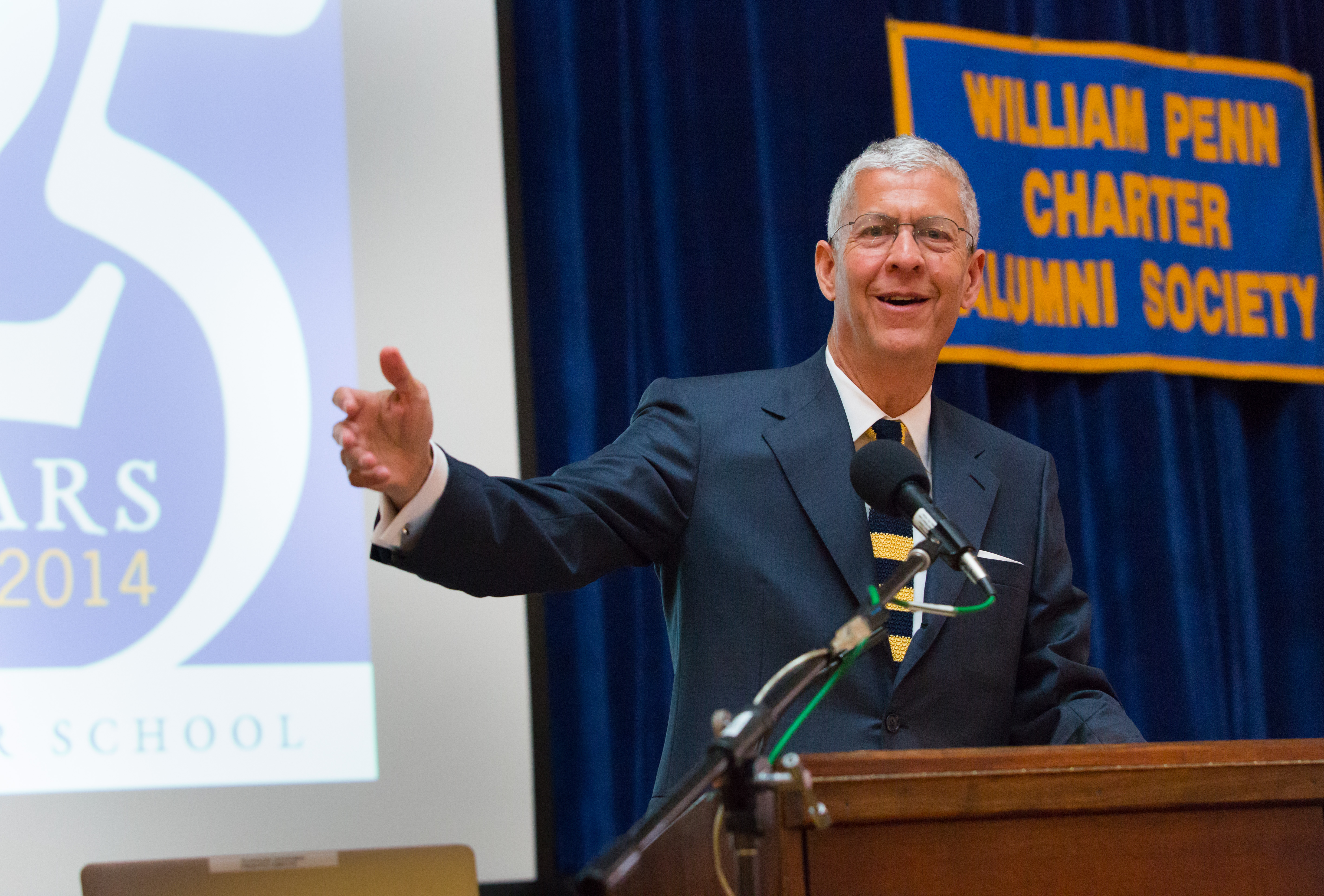 Shanin Specter received the Alumni Society Award from William Penn Charter School. The award is given annually to an alumnus "whose character and outstanding achievement have reflected lasting credit upon this school." Specter spoke of the vital role Penn Charter can have in educating future leaders who must address the endemic problems of the City of Philadelphia. Specter closed his speech with three questions: "If not at Penn Charter, then where? If not by the people in this room, then by whom? If not now, then when?"
Specter/White win charity squash event

Squash doubles partners Shanin Specter and John White helped pace the Philadelphia Cricket Club to victory in the annual "Best Shot Ball" charity tournament to benefit SquashSmarts. More than $250,000 was raised for SquashSmarts, which is a free, intensive out-of-school program which seeks to better the lives of Philadelphia public school students through athletic, academic, nutritional and personal mentoring. Eight Philadelphia-area squash and golf clubs competed in the full day event at Philadelphia Cricket Club. Specter and White won all four of their doubles matches, including the nail-biting final round against Merion Cricket Club, which Specter and White won by one point. White, the former world No. 1 singles player and current Drexel University squash coach, dazzled the packed house with his shot-making and power. Said Specter: "I picked the right partner."

Smerconish and Scalia on smoking

Michael Smerconish, radio and TV personality and of counsel at Kline & Specter, chatted with U.S. Supreme Court Justice Antonin Scalia at the National Correspondents' Dinner but not about the weighty issues of the day (generally considered a no-no and especially at the dinner). Instead the two shared secrets, namely on the best places to smoke a cigar in New York City.
New website is born
After months in the making, Kline & Specter unveiled its new website with all new graphics and design and other new features, including a video search function that will allow visitors to view the many television news appearances by the firm's attorneys. The site is a mammoth production with links to more than a thousand articles and TV videos about cases in which verdicts and settlements were obtained for clients. See below to compare the old and the new looks.


Join Us on Social Media

Follow us on Facebook, Twitter, Google+ or go to www.klinespecter.com and "like" us, tweet our pages or "share" on Google+

Like us – Review us with 5 Stars …

---

Get Our Eletter

If you know someone who would want to receive our Eletter, simply forward this email and they can click here to complete the E-letter form.

---
| | |
| --- | --- |
| Copyright © 2004-2015 Kline & Specter. All rights reserved. | Email Us: [email protected] | Toll Free: 1-800-597-9585 |