Kline & Specter celebrates 20th anniversary
Twenty years ago today, Tom Kline and Shanin Specter opened the doors to Philadelphia's newest law firm. Located at 1525 Locust Street, Kline & Specter started small, with a barebones staff. Over the years, the law firm has grown to become one of the largest and best plaintiff's firms in the United States, with 32 lawyers (five of whom are also doctors) and a staff exceeding 100. More importantly, the law firm has compiled a record of verdicts and settlements unmatched by any firm in the region. In fact, noted The Legal Intelligencer, Kline & Specter over the last 20 years has won as many verdicts of $10 million or more as the next three top Pennsylvania law firms -- combined. Many of these cases have also resulted in changes that helped all citizens, including improvements to health care, police regulations, mass transit, product safety and electric utilities. Accolades have followed, including The Philadelphia Inquirer notation that the firm has become "one of the country's leading personal injury firms" and the Philadelphia Business Journal reference to Kline & Specter as "the most powerful plaintiffs firm in the city." The firm was one of only 50 chosen nationally by The National Law Journal for its list of America's Elite Trial Lawyers. "We've had a great run, with fantastic success for the people we represent," said Kline, to which Specter added, "And the best is yet to come."
$10M settlement obtained in whistleblower case
Kline & Specter's David Caputo and David Williams represented a whistleblower in a case that resulted in a $10 million settlement with a national specialty pharmacy. The civil suit was filed by the U.S. Department of Justice and the New York Attorney General's Office. It alleged that CareMed Pharmaceutical Services engaged in fraudulent practices in the sale of prescription drugs to Medicare and Medicaid beneficiaries and also re-stocked and re-sold unused medications and failed to reverse claims submitted for unused or unnecessary prescription refills. Caputo's client, a former CareMed employee, will receive a whistleblower reward of $1.85 million. Caputo told the news media: "This case demonstrates once again what whistleblowers, their attorneys and their partners in the government can accomplish when working together to combat fraud." The case was the third settled within an eight-month period, with the total settlements totaling more than $50 million.
Waldenberger wins back-to-back settlements

Jim Waldenberger completed consecutive $4 million settlements in December. In one, he secured a $4.2 million agreement for an infant who suffered brain damage when the car driven by her mother was struck by a truck. The incident occurred at an intersection near a construction site with inadequate traffic control. In the second case, Waldenberger obtained a $4 million settlement for an industrial worker who was thrown into the side of his truck by an inadvertent and sudden blast of natural gas caused by another worker. The injured man suffered post-traumatic stress disorder (PTSD). Further details of both Pennsylvania cases were confidential.

Med-Mal blindness case ends with $5M settlement

Shanin Specter, Gary Zakeosian and Kila Baldwin achieved a $5 million settlement for a 64-year-old Pennsylvania man who suffered blindness as a complication of a surgical procedure. The man, a diabetic with chronic hypertension, had surgery on his right leg. The procedure was lengthy and involved a large blood loss. The patient was allowed to remain in the prone position for the entire surgery, instead of being moved occasionally to ensure proper blood flow. When the patient awoke from surgery, it was discovered that he had suffered blindness.
Specter named to Governer-elect Tom Wolf's transition team
Pennsylvania Governor-elect Tom Wolf named Shanin Specter to the Steering Committee for his transition team. Wolf, who will be sworn into office in January, said the team will help to review state agencies, commissions, departments, and functions. Said Wolf upon naming the committee members: "As we begin to understand the complexity of the fiscal crisis my administration will face, it is important that my transition team move forward … I look forward to working with these individuals to address the steep fiscal and economic challenges ahead." Others on the committee include Neal Bisno, president of SEIU Healthcare Pennsylvania, former U.S. Attorney David Barasch, state Rep. Phyllis Mundy and Joseph Meade, director of Government and External Affairs at the Philadelphia Museum of Art.
Kline accepts Drexel award, presents law grads to Bar of the Court, appears at Chancellor's Forum

Tom Kline received the Joseph Jacovini Outstanding Service Award from Drexel University, the highest honor the school bestows upon non-alumni in recognition of their service and philanthropy. In another Drexel event, Kline presented the Thomas R. Kline School of Law's 2014 graduates at a ceremonial oath of office as members of the Pennsylvania bar. The ceremony, attended by dozens of graduates and their friends and families, was held in a packed courtroom before the Hon. Pamela P. Dembe, president judge of the Philadelphia Court of Common Pleas. In an earlier event, Kline participated in the Chancellor's Forum held by the Philadelphia Bar Association to discuss the future course of the law school and the proposed Thomas R. Kline Institute of Trial Advocacy. He was joined at this event by Law School Dean Roger Dennis in a discussion of the challenges in law school education and the unique path that the Kline School of Law is charting into the future.

Specter wins Penn Charter Award of Merit

Shanin Specter was selected as the 2015 recipient of the William Penn Charter School Alumni Award of Merit. The award has been given annually since 1947 to a graduate "whose character and outstanding achievement have reflected lasting credit upon this old school." The announcement was made by Darryl J. Ford, head of school, who noted Specter's continuous support of the institution and noted: "Your achievements as a prestigious and respected attorney as well as your commitment to the values and ideals of William Penn Charter School make you an exemplary choice for this award." Specter, OPC "Old Penn Charter" Class of 1975, will be honored at a ceremony scheduled for May 1.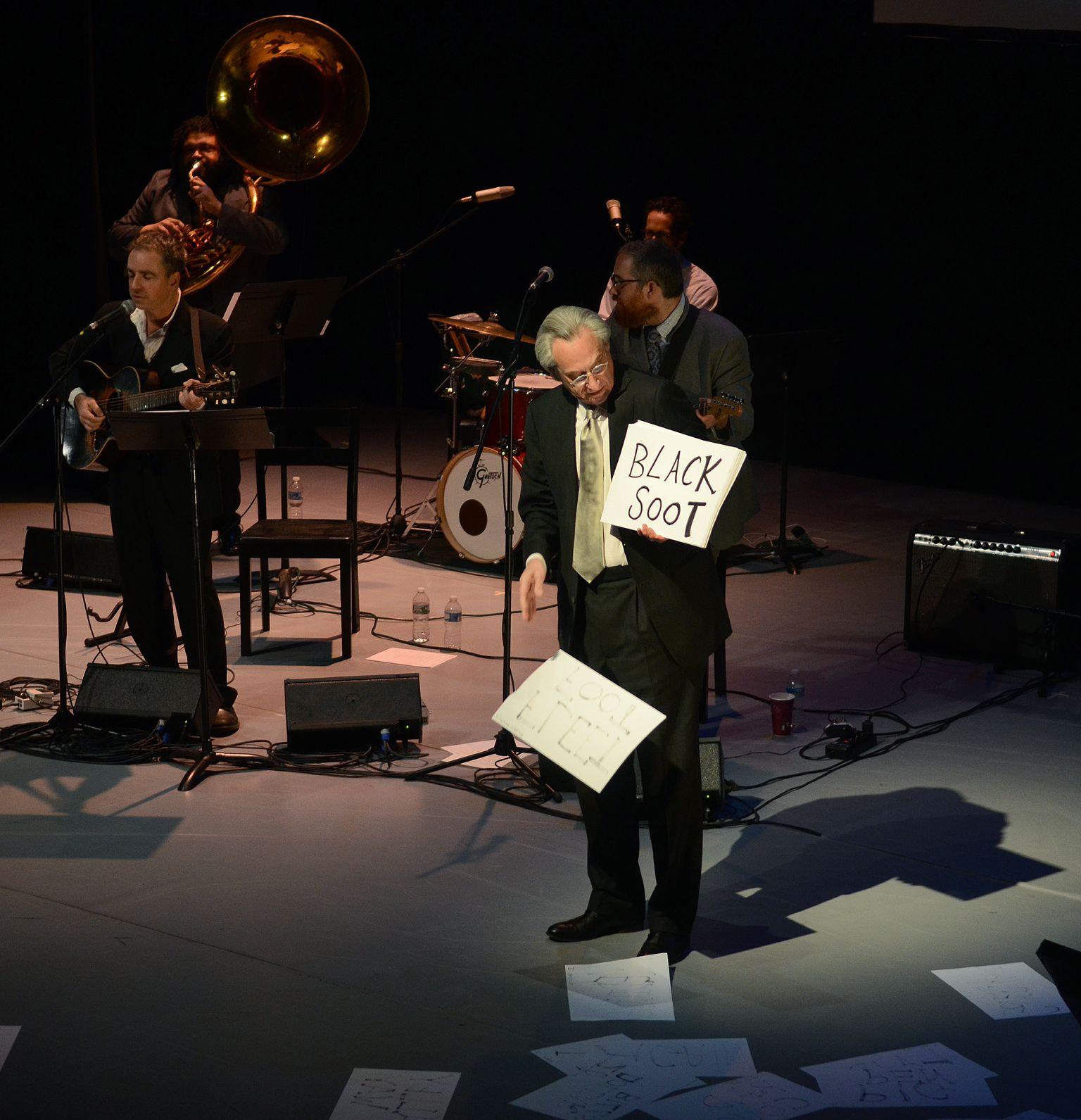 Trial as Theatre
TM

plays to packed Wilma

Bob Dylan and the Law, the Tom and Zac Kline production, played to a sold-out Wilma Theater on Nov. 21. The show, a Continuing Legal Education program, chronicled Dylan's many lyrical references to the law -- lawyers, judges, criminals, victims, trials -- and songs about historical injustices of the American legal system. It also cited many examples of how Dylan has been quoted in judicial decisions more than any other musician. The two-hour program was produced by and starred Tom and Zac Kline, a nationally produced playwright, and live music by nationally acclaimed singer-songwriter Howard Fishman and his celebrated five-piece band. Quipped Kline: "I think we've produced the only CLE in America featuring a sousaphone."
Specter gives Law Day keynote address

Shanin Specter gave the keynote speech at the inaugural Service and Law Day at Philadelphia University. "When you're choosing a career," he advised those in attendance, "decide what you like and what you're good at … and try to do something where you'll have as much contact with people as possible. That's the best way to achieve professional satisfaction." The event was sponsored by the Arlen Specter Center for Public Service in conjunction with Philadelphia University's Law & Society Program and Phi Alpha Delta. The service and law day included a variety of spokespeople from the political, legal and public sectors to inform the university community about the significant issues of the day along with providing resources for service and internship opportunities. Among the speakers were Thomas Minton, director of the Pennsylvania Governor's Office of Homeland Security; Marissa Bluestone, legal director of the Pennsylvania Innocence Project; and state Sen. Daylin Leach.

Specter, Dagostino speak on medical/legal issues

Shanin Specter was a panelist at the Speaker Series of the Wharton Undergraduate Healthcare Club. The session focused on Medical Law and Ethics and included a panel discussion followed by questions from the audience. The panel included physicians, lawyers and ethics experts discussing how current laws as well as new laws established by the Affordable Care Act impact medical decision-making and how those laws are analyzed during malpractice lawsuits. At another event, Specter and Kline & Specter attorney Lisa Dagostino, who is also an OB/GYN, spoke at a luncheon sponsored by the Philadelphia Trial Lawyers Association. The topic was "21st Century Issues in Medical Malpractice Cases: Birth Injuries, Fetal Monitoring Strips and Electronic Medical Records."
Jimenez works legal clinic, featured in TV spot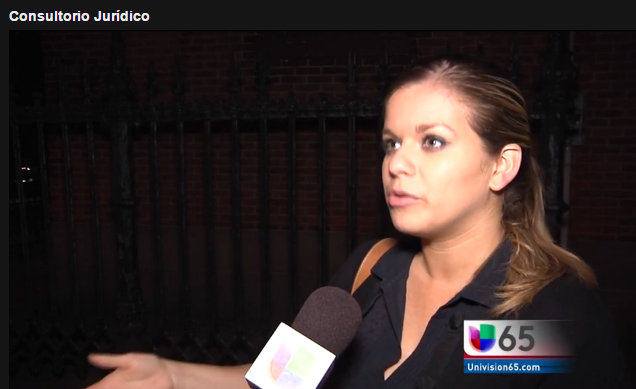 Kline & Specter's Priscilla Jimenez was featured in TV coverage of a legal clinic gathering for Philadelphia's Hispanic community. More than 150 people attended the event at the Norris Square Presbyterian Church to participate in a free legal Expungement Clinic to clear their criminal records. Eleven volunteer attorneys and 10 law students worked with members of the community. The event was organized by Ceiba, a coalition of Latino community-based organizations, and the Hispanic Bar Association of Pennsylvania with the support from the Philadelphia Lawyers for Social Equity. Univision covered the event. Watch a news clip ...

Williams near the lead in charity run

David Williams participated in the Justice For All 5K race benefiting Community Legal Services of Philadelphia. The race was held in Fairmount Park in mid-October and featured individual and team competitions. Established by the Philadelphia Bar Association in 1966, CLS is the city's largest provider of free legal services for low-income Philadelphia residents, assisting more than 12,000 residents yearly. The organization also advocates for improved regulations and laws for the city's poorer citizens. Incidentally, Williams (second from right in the gray shirt and cool shades) finished 45th among the 435 runners.

Smerconish novel optioned for TV

Warner Bros. has optioned the rights to Talk, the latest book by Michael Smerconish. The syndicated talk-radio host, who is of counsel at Kline & Specter, published the book, his first work of fiction, last summer. Warner Bros. said it planned to make the novel about the inner workings of a conservative talk radio host and campaign politics into a one-hour cable TV drama to be aired before the 2016 election. Executive producers for the show are Jim Leonard and Michael Robin (also directing) who have worked on TV hits including "The Closer," "Dexter" and "Nip/Tuck."
Are you listenin'...?
Tom Kline, along with multi-talented Kline & Specter staffer Jerry Bernhardt and Brittney Schoenbeck, is shown at the Mad Dragon Studios of Drexel University recording "Winter Wonderland" produced by Associate Professor Cyrille Taillandier in the acclaimed Music Industry program at Drexel University. The song is part of an album that was recently released for the 2014 holiday season. Kline, a long-time fan of holiday songs, is the chair of the Drexel Law School Advisory Board and a member of the Board of Trustees of Drexel University. Schoenbeck recently was awarded an M.S. in Early Childhood Education at Drexel and is currently attending the university's Thomas R. Kline School of Law. Bernhardt is a well-known professional guitarist, vocalist, and keyboard player with many credits, including the Get Real Gang and various local and national touring groups, including a stint with Eric Burdon and the Animals. Kline and Schoenbeck are featured in several duets, with Bernhardt on instruments and harmony. Taillandier has worked on platinum albums for the likes of Jennifer Lopez and P. Diddy when not working with Kline, Schoenbeck and Bernhardt.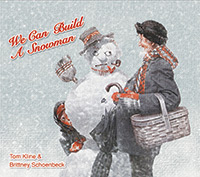 Click to HEAR THE ALBUM.
Join us on social media

Follow us on Facebook, Twitter, Google+ or go to www.klinespecter.com and "like" us, tweet our pages or "share" on Google+

Like us – Review us with 5 Stars …

---

Get our Eletter

If you know someone who would want to receive our Eletter, simply forward this email and they can click here to complete the E-letter form.

---
| | |
| --- | --- |
| Copyright © 2004-2014 Kline & Specter. All rights reserved. | Email Us: [email protected] | Toll Free: 1-800-597-9585 |